68th LMU Alumni BBQ
You are invited to the biggest alumni event of the year! All class years and their families are welcome to the 68th LMU Alumni BBQ on Sunday, Sept. 24, 2023.
Register Now
Alumni BBQ is back on Sept. 24!
Join alumni in Sunken Garden for delicious BBQ, refreshments, and family fun. Find a spot under the big tent or below a palm tree to relax and connect with alumni from all class years. With entertainment for all ages, this is the perfect event for the whole family to enjoy. See who's coming to the BBQ here!
Alumni BBQ Ticket Information
Ticket Type

Late Registration

Sept. 12–24

Adult (21 and older)

$65

Young Alumni (Class of 2018–2023)

$55

Youth (Ages 13-20)

$20

Child (Ages 2-12)

$10

Golden Lions (Class of 1973 and earlier)

Free

First adult guest $32.50
Get your tickets today! Register now.
Sunday's Events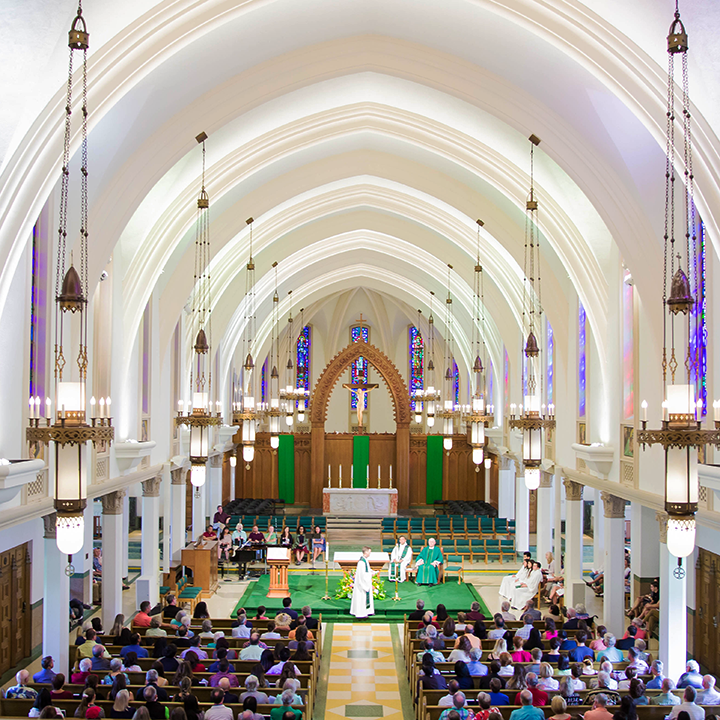 Alumni Mass
Sacred Heart Chapel | 10 a.m.
Worship and pray together in the service of faith with fellow alumni, family, and friends.
Admission 101
Welcome Center | 11–11:45 a.m.
Attend this workshop on the undergraduate admission process and take part in a Q&A session.
Campus Tours
Regents Grass | 11:45 a.m.–12:30 p.m.
If you've been off the bluff for a few years, there have been some changes since you last visited! Take a student-led campus tour to learn more about additions and innovations on LMU's beautiful campus.
Plan Your Weekend
Friday-Jummah Prayer
Friday, Sept. 22 | 1:30–3 p.m.
Malone 112
Muslim Student Life invites our alumni and students to join us for our weekly Friday-Jummah Prayers followed by a lunch reception. No RSVP required.
Shabbat Services
Friday, Sept. 22 | 5:30–7 p.m.
Malone 112
Jewish Student Life and Hillel invite our alumni and students to join us for our weekly Shabbat Services and dinner. No RSVP required.
Opening Reception for Sonia Romero: Taken Root
Saturday, Sept. 23 | 1–3 p.m.
Laband Art Gallery
Join us to celebrate the Laband Art Gallery's fall 2023 exhibition of acclaimed artist Sonia Romero. Romero is known for her printmaking, mixed media, linocut prints, murals, and public art depicting Los Angeles, Latin American imagery, and Chicano themes. No RSVP required. Learn More.
AFROTC 75th Anniversary Reception
Saturday, Sept. 23 | 2–4 p.m.
St. Robert's Auditorium
Celebrate 75 years of AFROTC at LMU with fellow alumni, university leaders, and students. RSVP is requested.
RSVP
Share Your Story
LMU's Inclusive History and Images Project (IHIP), in cooperation with the university's Anti-Racism Project, seeks to gather oral histories and artifacts from alumni to gain a deeper understanding of Loyola Marymount University. You are invited and encouraged to bring images to Alumni BBQ to be scanned or digitized that represent the diverse and often unrepresented experiences of our LMU community so they can be included in this important project.
If you want to avoid bringing physical materials, are interested in submitting more the three LMU historical materials, or are not attending the Alumni BBQ, we invite you to digitize your submissions and submit them through the IHIP Intake Form.
Photos from the 67th Alumni BBQ