The African American Alumni Association (AAAA) was established by LMU alumni, faculty and staff in 2003 to provide financial assistance to deserving undergraduate LMU students who achieve academically and actively support their community.
While fulfilling the LMU mission of service and leadership, AAAA also promotes and fosters a sense of community for African-American students and alumni through professional development and social events.
Events
Thank you to all of our alumni, family and friends who support AAAA. We look forward to seeing you at a future event!
Annual events include: Scholarship Fundraiser, Student & Alumni Mixer, Christmas Party and Alumni Mixers.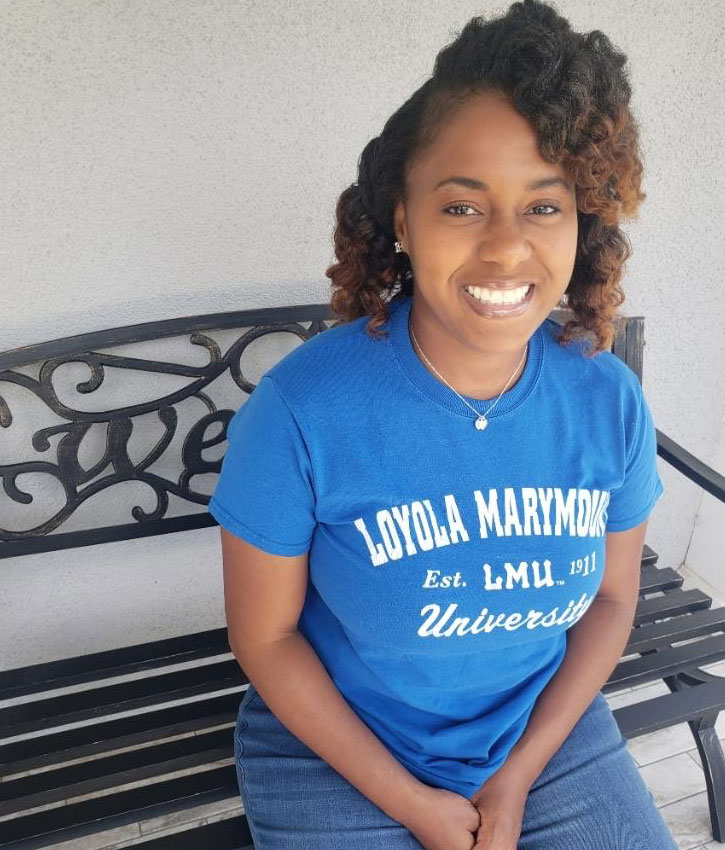 Learn more about why Ra'Kenna Joseph Luckey '08 loves staying connected with LMU by serving as an AAAA Ambassador!
Support AAAA's scholarship recipients by making a gift to the African American Alumni Association Scholarship Fund. Make a gift online.
Contact AAAA
Salvador Rivas
Associate Vice President, Alumni Engagement and Annual Leadership Giving
Phone: 310.338.7875
Email: salvador.rivas@lmu.edu
Mailing Address
Loyola Marymount University
1 LMU Drive, Suite 2800
Los Angeles, CA 90045