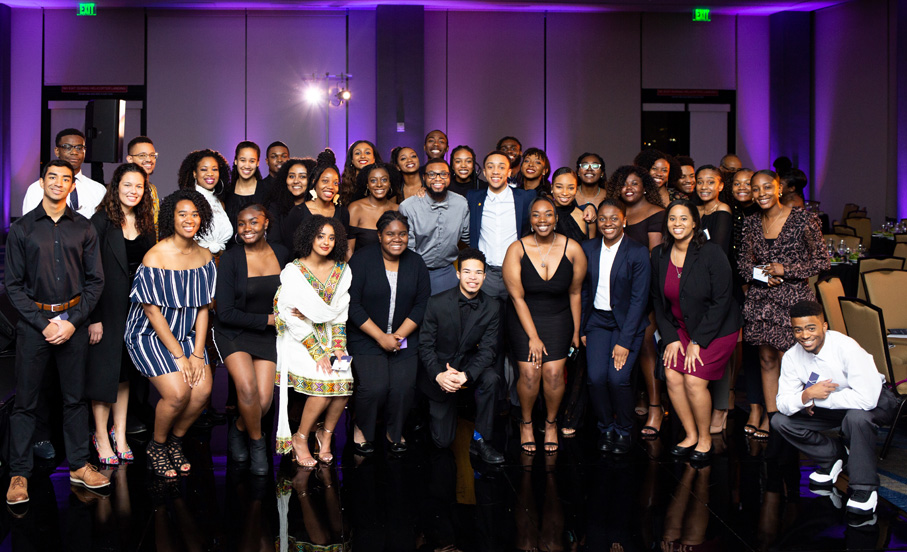 The African American Alumni Association (AAAA) Scholarship was established in 2003 by LMU alumni, faculty and staff to provide financial assistance to deserving undergraduate LMU students. Since its inception, the scholarship fund has raised nearly $2 million, much of which through generous support from individual donors and alumni gifts.
AAAA scholarships are awarded every year to outstanding Loyola Marymount University incoming, first-year students who meet the criteria of demonstrated financial need, and who exhibit leadership through their service to the community and participation in extra-curricular activities. This is a four-year renewable scholarship opportunity for students who continue to maintain the minimum guidelines set forth by the terms of the scholarship. Annually the university matches 2 to 1 every dollar in AAAA scholarships. This matching program enables AAAA to significantly increase its financial support for deserving scholarship recipients.
Scholarship recipients, distinguished alumni, and community leaders are acknowledged at the AAAA Annual Scholarship Fundraiser.
This fund promotes and fosters a collegial relationship between students, alumni and friends. With your contribution and collaboration, we can continue to encourage and help our exceptional students succeed at LMU and beyond.
If you need additional information or have any questions about the African American Alumni Association Scholarship, please email Salvador Rivas, associate vice president, Alumni Engagement and Annual Leadership Giving, or call 310.338.7875.
Make a gift to the AAAA Scholarship Fund