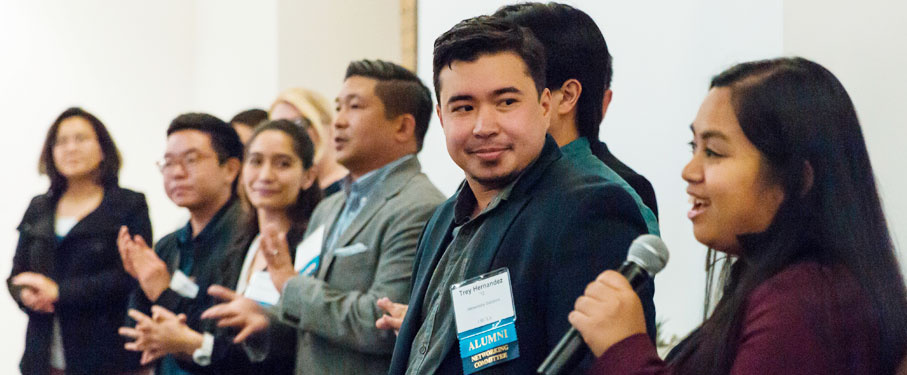 The mission of the LMU Asian Pacific Islander Alumni Network is to participate, advocate, and give. Each ambassador represents the LMU API affinity group at all LMU events and helps create a strong, active, vibrant family of Alumni from Loyola Marymount University.
Do you receive updates from the LMU API Alumni Network? Let us know, so we can add you to our contact list. Please email alumni@lmu.edu or call 310.338.3065 to be included in our updates.
Catherine Abalos '09
Jimmy Abe '08
Janette Baxa '91
Mikey Berino '08
Daria Bianchini '20
Dennis de Castro '95
John Factoran '95
Darlene Fukuji '14
Lailanie Gadia '11
Ryan Hata '11
Trey Hernandez '12
Jamie Higa '17
Pua Higa '91
Greg Lontok '01
Mark Malonzo '02
Michael Mookie Manalili '15
Colin Noel '20
Pamela Orfano
Brenden Park '20
Michael Perucho '02
Ariane Sadanaga '16
Al Tipon '81
Nathan Tran '13
Jan Vega '99
Would you like to be an API Ambassador?
We are currently looking for alumni volunteers. If you are interested, please contact the LMU Alumni Association at alumni@lmu.edu or 310.338.3065.