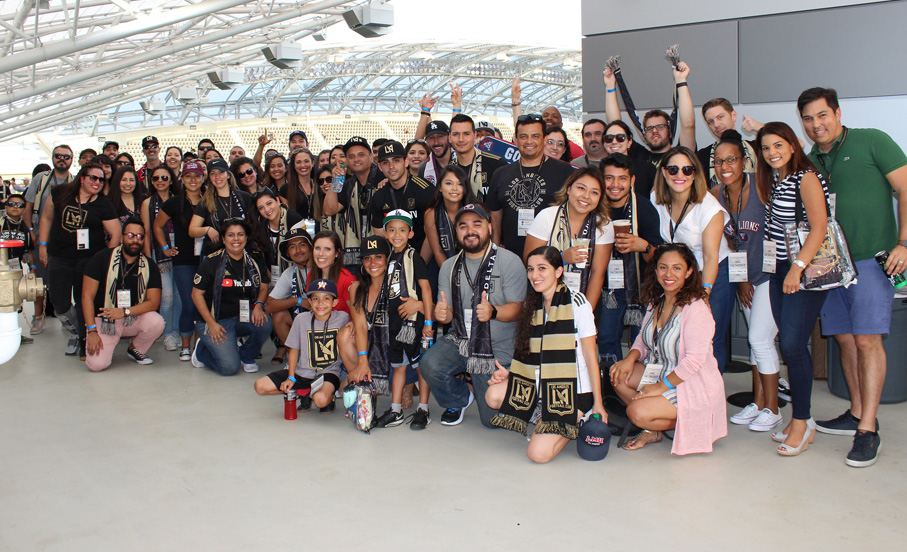 The Latino Alumni Association (LAA) Ambassador Program is an exciting annual volunteer opportunity for a group of dedicated and enthusiastic alumni to serve as official alumni representatives. As an alumni ambassador, you volunteer as an extension of the university to promote and support LMU within your Lion network representing our Latino/a student and alumni community.
Alejandra Alarcon '14
Ray Andrade '04
Jelani Bramble '18
Adrian Bravo '01
Nicolas Breceda '18
Emmely Canela '18
Rozalyn Corona '00
Jonathan Cotton '07
Camila De Pierola '20
Patricia DiDonato '86
Leticia Duenas '12, '18, Ed.D
Yolanda Flores-Moreno '89
Nancy Gallegos '12
Ruth Gomez '18
Everardo Gonzalez '12
Ernie Gritzewsky '94
Alan Gutierrez '02
Jasmine Huerta '16
Athena Martinez '18
Robert Meneses '84
Josh Ocana '18
Briana Ortiz '20
Alex Pena '13
Jasmin Quezada '20
Chris Reynoso '18
Daniel Rios '12
Shawn Rios '14
Bryan Ruiz '13
Peter Ruiz '97
David Tripler '13
Alejandra Vasquez '20
Miriam Vega '15
Leticia Vidal '84
Carlos Viramontes '77
Would you like to be a LAA Ambassador?
For more information please visit our website, complete the volunteer form or contact our alumni engagement office at alumni@lmu.edu.