Are you interested in connecting with fellow Lions in your local city or region? The LMU Alumni Association aims to strengthen the connection between alumni and the University and provide opportunities to participate in LMU events and programs around the world.
Visit our Event Calendar to see where LMU will be hosting events
Join one of our many regional Facebook groups, listed below
Volunteer to plan an event such as Global Happy Hour, Global Day of Service, LMU Day viewing party, or another social or recreational gathering
Become a Regional Ambassador: Serve as a point of contact and support LMU events, programs and initiatives in your area
For more information, contact the LMU Alumni Association at 310.338.3065 or alumni@lmu.edu. We hope that you will become involved with the LMU community in your area!
Regional Ambassadors
Click here to view the list of current Regional Ambassadors.
Interested in joining? Visit our volunteer page to learn more.
Regional Facebook Groups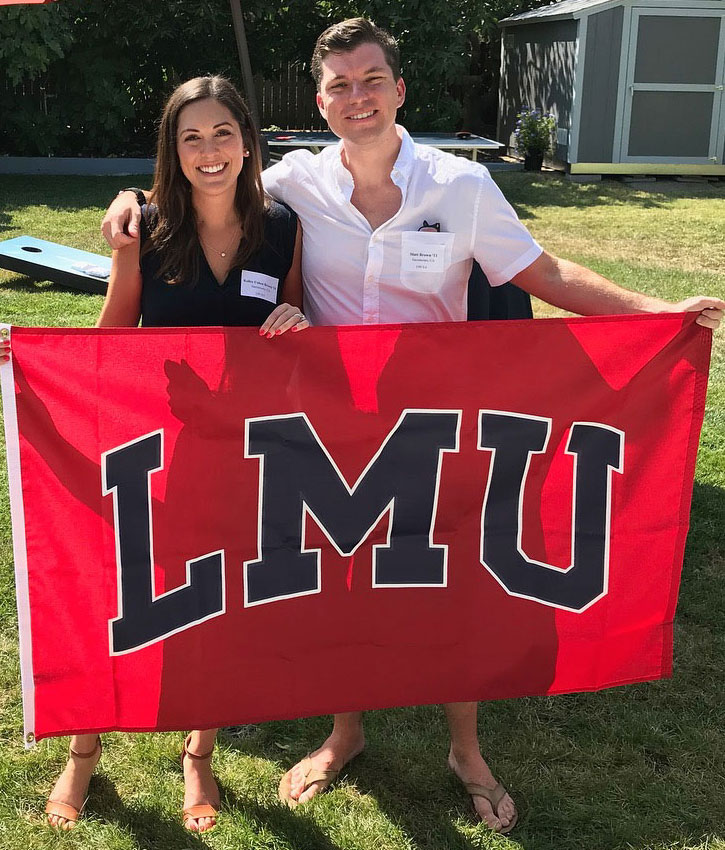 Learn more about why Kelley '11 and Matt Brown '11 love to stay connected with LMU by serving as Regional Alumni Ambassadors!
Learn more about why Michelle Jaurretche Jensen '91 loves staying connected with LMU by serving as a Regional Alumni Ambassador!
Learn more about why Amanda Gonzalez '05 loves to stay connected with LMU by serving as a Regional Ambassador!